California Ports have new funding option for projects
California Gov. Jerry Brown has signed a bill (SB 63) that will provide ports statewide with a valuable financing tool to help improve port infrastructure, address increased shipping volume and improve air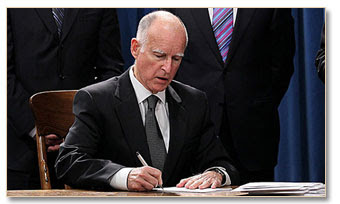 quality by investing in technologies to reduce emissions. This will make it easier for Los Angeles, Long Beach and Oakland, three of the six largest U.S. container ports, to be more competitive through freight infrastructure development.
"Our ports must pay for new investments in the next generation of infrastructure and environmental quality improvements," said Mike Jacob, vice president and general counsel of the Pacific Merchant Shipping Association, whose members are shipping lines and terminal operators. Senate Bill 63 provides new financing options for adding cargo capacity and air quality improvement projects, he said.
The new mechanism contained in the bill will allow ports to work with cities and counties to establish seaport infrastructure financing districts to underwrite revenue bonds in anticipation of future tax revenues generated from the growth in cargo volumes.